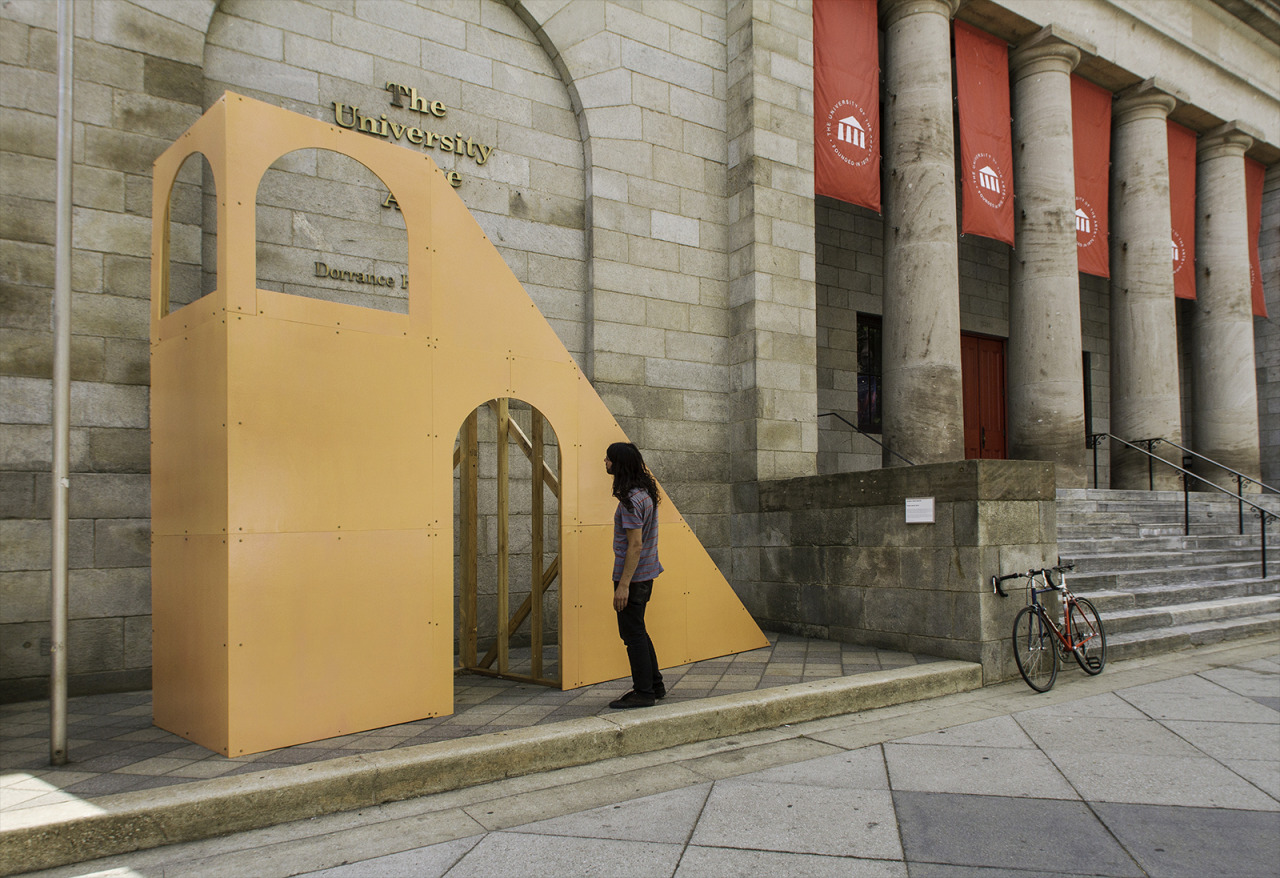 The intention for Relative Observatories is to act as a space for observation. On the southern platform I created a structure that mimics the architecture of the ancient Indian observatory Jantar Mantar in Jaipur built in the early 18th century. Its original purpose was as an astronomical observation site and it was declared a monument of national importance in 1968 after being neglected for a short time in the 19th century. I'm interested in the idea that the original meaning of monuments is redefined by our changing value systems.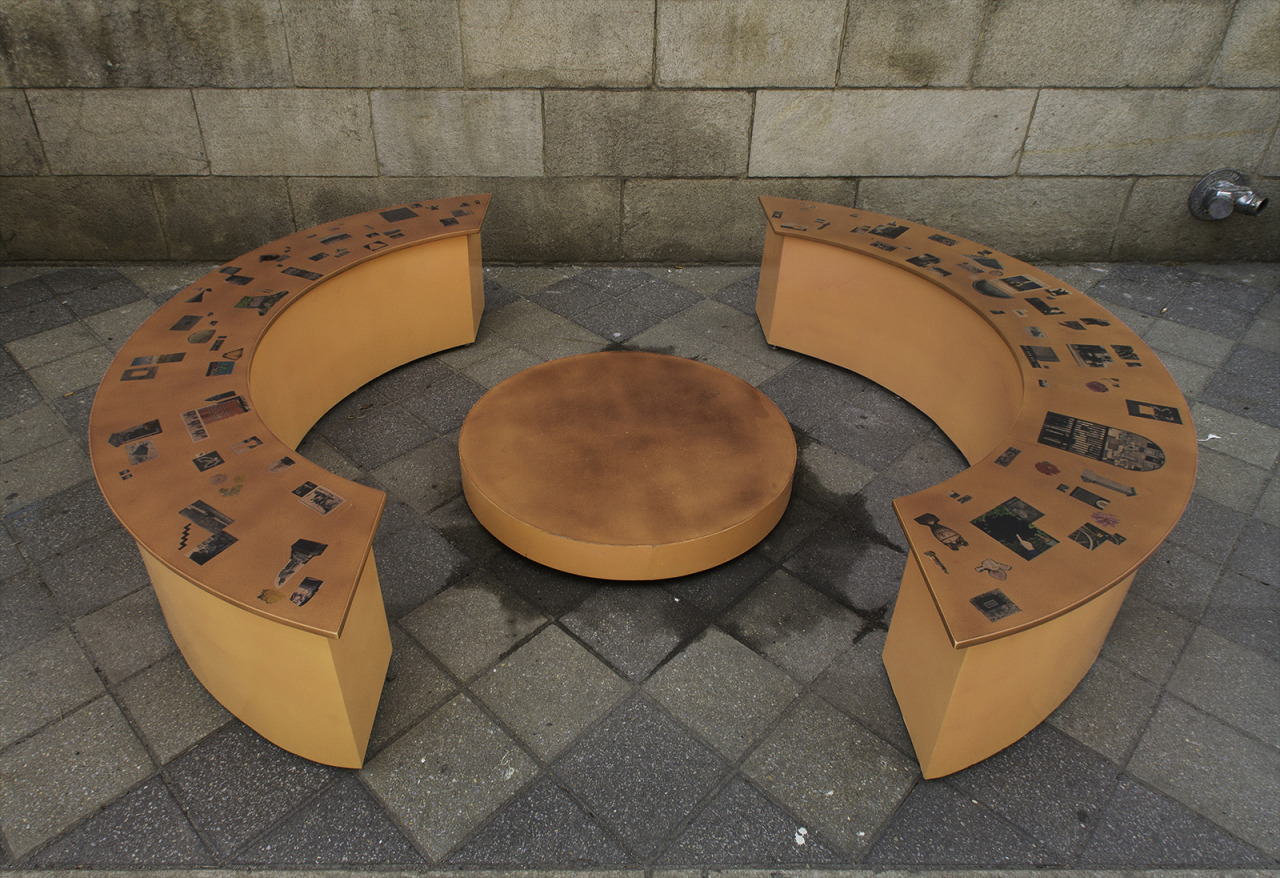 Public art, like defensive architecture, can often run interference between private institutions and the public. In the 70's, William H. Whyte researched patterns of human behavior in NYC public spaces. One of the questions that Whyte and his colleagues set out to ask was "How public are the public spaces?" Through his studies he learned what made people comfortable and this information was sometimes used to opposite effect by city planners to keep away "undesirables." A major result of of his research was he learned, quite simply, that most of all people wanted a place to sit. By placing seating in an area where the expectation is art, I am reevaluating the definition of access.
The bench tops are collaged with images that exhibit the mutable symbolism inherent in public works. A thermal paint has been applied to the furniture tops to respond not only to weather but also to the human touch. Both the sun and the body have the potential to reveal the constellation of images beneath the paint.